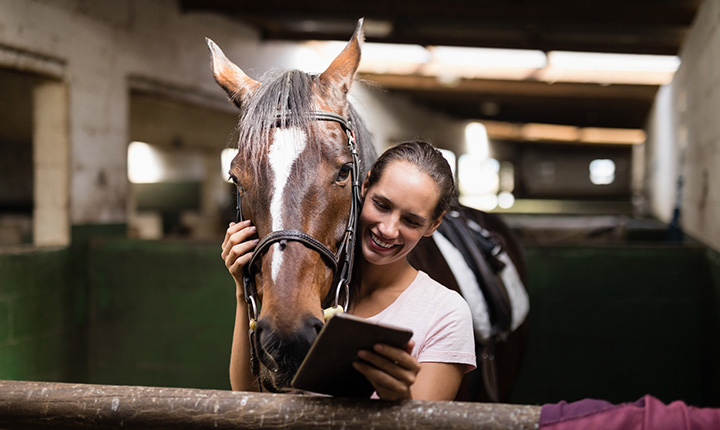 In April, 2018, InStride Edition became the official publisher for PHBA.
I'm so proud to be writing for the organization that has meant so much to me through the years.
I'm really, really, dating myself here, but that is me, and my all-time best horse, Nero's Brandy, at the New York State Palomino Show in Saratoga. In 1975. He was three. I was 17. He's no 'halter' horse, this is either color class or showmanship. I never had a 'halter' horse, because horses are for riding!
I got Brandy when I was 14, and he lived to be 38. I rode him, my kids rode him, and he's buried in my yard. He went English, Western, and once I took him on a hunter pace when he was 16, because my friend's husband's horse came up lame. We got fourth first time out! That's what horses are supposed to be – versatile. He drove too, but our favorite class was Trail.
PALOMINO HILL WRITING SERVICES​​​,
​where the grass is always greener…
Jan. 2019:
'GOLDEN RULES' – Australian Native Dan James wins Freestyle Reining at Congress riding Palomino stallion Don Magnum
Editors:
I'm a reliable freelancer who will:
– Always turn in articles early or on time.
– Those articles will have headlines, sub-heads, a side bar, photos, and whatever else you need for your publication. (And we all know how time consuming getting photos can be!)
– Represent your publication with pride
This is Roy, (ALDA ROYAL) on his Quarter Horse and Palomino registration papers). In a former life, he was a lap dog. In this life, he's my buddy. He turned 30 in March 2017, and I've had him since he was a three-year-old. He's still sound, too. I tend to take really good care of my critters, and they live a long time here on Palomino Hill.
NOVEMBER 2017:
REST IN PEACE MY FRIEND. SEE YOU OVER THE RAINBOW BRIDGE.
Yes, I've owned horses of other colors and breeds! This is Stealin' Apples, a former Fingerlakes claimer. I also worked as a hotwalker one summer a few years ago. Wish Canandaigua was closer!
Not only did I write the cover story on Applewood Farm, but also 'A Day in The Life' article, a saddle fitting/horse health article, and a company profile on Wellscroft Fence.