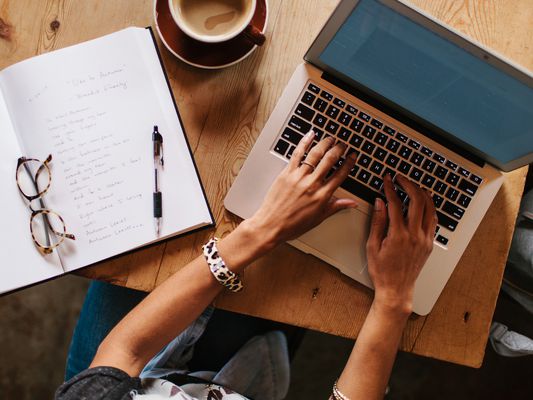 ​TESTIMONIALS:
"NS Corporation recently hired Debbie Curtis to create specialized marketing brochure for our automated bus wash system. Given her depth of knowledge of the school bus market, her career experience and her ability to compose a cogent and compelling sales pitch for that segment, we were very pleased with our new brochure."
Christopher G. Altschul, CFA, President
NS Corporation Inglewood, CA
Debbie has assisted Zonar in generating customer case studies. In addition to being a pleasure to work with Debbie does her due diligence by researching the case study area of focus as well as the technology used before engaging the customer. Her writing is excellent and conveys our customer's experiences in an easy to digest manner, which is ideal so that a broad audience of readers can understand and utilize the studies when making decisions about Zonar. Debbie is also prompt to respond to requests and works well with our customers to facilitate the writing and approvals process.
Ben Hohmann, Zonar Fleet Management Systems, Seattle,
Debbie always gets her articles in on time, and they are just what I need for the publication. Great work! KIM DUGER, CAYUGA HEIGHTS LIVING
-When I needed a sales letter for my security business, Debbie got the project done in a snap. I'm an electrician, not a writer.
MICHAEL SHERRY, BLUE PRO SECURITY, OWEGO, NY
Whoo-Hoo! I am so excited, this is a great story! I have tried so many writers (who say they can write – but they can't) – but you can and you nailed our style perfectly. I hope you will do more stories for us.

Jan Westmark, Editor-In-Chief, Sidelines Magazine Feb. 2018
CLICK ON PHOTO TO LINK TO ARTICLE
This is Michael Franti's Tour Bus!
I interviewed Rik Daniels, who has gone from March of Dimes poster child, to multiple NCAA Men's Gymnastic Championships, to dancing in a Michael Franti video. Here we are at Mountain Jam. ​
BUS AND MOTORCOACH NEWS
NOV. 2018: Recruiting Drivers, especially Millennials.
https://www.busandmotorcoachnews.com/recruiting-time-for-a-new-model/
Nightmare cities to drive: Dec. 2018https://www.busandmotorcoachnews.com/dont-even-think-of-parking-here/
Driver Training – https://www.busandmotorcoachnews.com/driver-success-its-in-the-training/
Who my clients are:
Trade Magazines in the transportation industry:
School Transportation News
Bus and Motorcoach News
Manufacturers:
Pupil Management, Fleet Management, Parent Apps, Telematics, GPS, Camera Systems,
car wash equipment
Equine Magazines:
Sidelines
Northeast Equestrian Journa
lnStride Magazine/PHBA
​Equine Health Care Products:
Impact Gel
Banixx